The Specialists of the South, Inc. has been servicing the moving industry for over 30 years. We can handle individual claims for shippers as well as those for moving companies. We document and photograph damages and develop a computerized report that communicates clearly with third parties. Specialists of the South handles claim repairs with care and expertise.
Let Us Help with your Moving Damage Repairs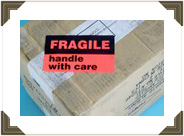 The repair of antiques presents no difficulty for the Specialists of the South. Our repair staff and upholsterer can be trusted with all your repairs whether they are simple or very involved. Even when it comes to handling problems unique to your claim such as replacing broken marble pieces, repairing or replacing damaged veneer, repairing or replacing broken or missing pieces, assembling or repairing clocks, assembling or disassembling shrunks, welding, or servicing appliance problems, the Specialists of the South have the ability to repair your items. Our experienced staff has expertice in repair of the following plus many more:
Mechanical and Electrical Mechanisms

Rattan

Wicker as well as repair or replace machine or hand cane.
Restoration Center for Northwest Florida
Our upholstery and refinishing repairs have earned us an outstanding reputation throughout Northwest Florida. We are confident that our services will meet your needs should you have damages during the course of your move. In fact, the Specialists of the South have earned the designation of being a Restoration Center for Northwest Florida.
Expertise When You Need It!
Should your claim demand the skill of a personal property appraiser, we have two certified International Society of Appraisers (ISA) appraisers on staff. Our personal property appraisers will provide you with an appraisal report to meet the standards of both ISA's Appraisal Report Writing Standard and Code of Ethics as well as the Appraisal Foundation's Universal Standards of Professional Appraisal Practice (USPAP). Our appraisers are both approved expert witnesses for the Bay County court system.
The Skill, The Style, The Specialists.