Q1. How long will it take to get an estimate on the repair of my damages?
We will schedule an appointment for an adjuster to come to your home. The site inspection and report process should be completed within a couple of days to a week, depending on the complexity of your claim.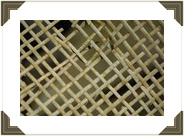 Q2. What if my damaged items are in two locations?
No problem. We can arrange to inspect damaged goods that are in different locations.

Q3. I have found more damaged items than I originally submitted on my claim form. What can I do?
Give this information to the adjuster when he arrives to make his estimate of damages. He can include new information in his report.

Q4. How long will my repairs take?
It depends on the level of repairs necessary. For instance, refinishing furniture takes longer than deluxing furniture. The Specialists of the South are aware of the disruption a customer faces when they have lost the use of furniture. We make every effort to complete repairs in a timely manner.

Q5. I need photographs to submit with my moving damage claim. Can you provide photographs to submit with my estimate?
Yes. Our adjuster can take digital photographs to include with your report.
Q6. I have damaged upholstered furniture. Can you get the same fabric to use in making the repair?
The Specialists of the South are frequently successful in securing the identical fabric needed for upholstery repairs. Our show room is filled with fabric samples from many sources.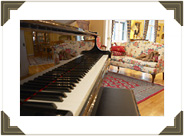 Q7. Will I have to bring my damaged items in for repairs or do you provide for their pick up and delivery?
The Specialists of the South DO NOT provide a pick up and delivery service.

Q8. My piano was damaged in my move. Can you handle the repair?
We can address structural and finish problems that you might have with your piano. For technical repair, we can recommend a piano technician in the area.
Q9. I am in the military. Can you handle a moving claim for me?
Yes. The military bases in our area frequently recommend the Specialists of the South to handle damage inspections and repairs.

Q10. I have received a new conference table at my place of business and the top was damaged when it was uncrated. The company I purchased the table from is sending a new top. Can you handle the installing of the new top?
Yes. The Specialists of the South are often called upon to repair new furniture with factory supplied parts.