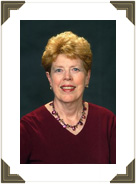 The Specialists of the South, Inc. has the experience necessary to run a professional estate sale for you. We have been providing this service to our clients since 1990. Realtors, attorneys, and bank loan and trust officers recommend our services.
Logan Adams apprenticed under a successful Jacksonville, Florida, estate sale provider in the early 1990s, learning how to handle all aspects of running a profitable tag sale.
Dick Adams, ISA CAPP is an auctioneer. In November 2003, he attended the Southeastern School of Auctioneering in Greenville, South Carolina, completing 89 hours of classroom instruction. In March 2004, he received his auctioneer's license from the State of Florida. He is a member in good standing with the National Auctioneering Association.
Logan and Dick both hold the designation of Certified Appraiser of Personal Property with the International Society of Appraisers. They are both certified in Appreciable Residential Contents.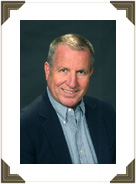 The Specialists of the South are able to run your sale using a computer program especially designed for sales of this type. It is called MAXA and it allows us to divide your sale into sections and track information separately should this be necessary.
The resources of the Specialists of the South are available to make your sale the best possible. Should your furniture need a good deluxing or your dining room chairs need a quick upholstery job in order to increase their desirability, we can do this for you as well.
As we move into a sale, we think constantly of ways to make your sale a win-win situation.
The Skill, the Style, the Specialists.